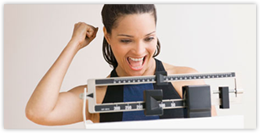 The Diabetes, Metabolic Syndrome and Obesity journal recently published a 12 week clinical study, following 16 people who took green coffee bean extract. The participants lost 17 lbs each on average. Click HERE for the full clinical study.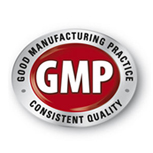 12 Week Study Shows 17 Pound Average Weight Loss !!!
The ingredient(GCA) in our Official Green Coffee Bean Extract supplement has been featured on many tv shows. It has been proven to help you lose weight fast. Our product is manufactured in the USA in an FDA registered lab.
You will notice that our product contains of 800mg of The Official green coffee bean extract. Other companies try and shrink serving size by selling you only 400mg per capsule, that means your bottle only lasts 15 days ! Many retailers will tell you they have the best ingredients. LOOK AT THE LABEL. The only ingredient should be GCA made by Applied Food Sciences. That is what we sell. Each serving contains The Official Green Coffee Bean Extract with 50% Chlorogenic Acid. If you have been looking for a natural, safe way to lose weight then you have found it. The ingredients in this product have been featured on NBC, ABC, and CNN.
** Our product contains GCA, The Official Green Coffee Bean Extract. Buyer Beware: Only ONE ingredient should be on the supplement facts of the label, GCA by Applied Food Sciences. Be CAUTIOUS if you see the word blend as this may be an inferior product!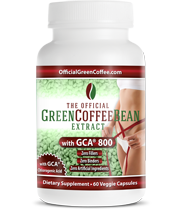 BUY NOW
ONLY $59 per bottle!
30-Day Money Back Guarantee - No Hassle 30-Day money back guarantee. Just simply return your entire order of unused bottles for a refund.
Full Month Supply - Each bottle contains 60 capsules for a full month supply
We are the OFFICIAL GREEN COFFEE
Bean Extract. Don't accept Imitations.

100% Pure - Highest Quality Ingredient money can buy!! No filler, no binders, 100% The Official Green Coffee Bean Extract
800mg GCA - Contains 800mg Official GCA which is recommended dose for 100% TheOfficial Green Coffee Bean Extract
Best Value! - Best Pricing, Best Service, Best Ingredients
Made in the USA - 100% American manufactured, American Owned Business
FDA Registered - Manufactured in FDA registered laboratory
GMP Certified - Made in GMP Certified lab
100% Secure Shopping - Our checkout process is 100% secure. Unlike some other websites you should see the lock appear on the checkout page to protect your info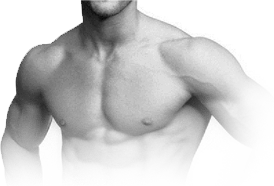 Green coffee bean extract helps burn fat fast. Our TheOfficial Green coffee beans contain chlorogenic acids which is proven to help burn fat. Fatty acids get removed from the fat cells of the body for quick weight loss. Green coffee beans alter how glucose is absorbed and has an effect on digestion and the body's metabolic rate to speed up metabolism and increase energy and fat burning at a tremendous rate.


In all the studies regarding green coffee beans extract and weight loss the only side effects are positive and there are no known harmful side effects. Our Green Coffee Bean Extract is made right here in the USA with The Official green coffee beans. Losing weight as a result of our product may help you regulate your blood sugar level and reduce high blood pressure. If you are overweight not only does it affect your mood in a negative way but it also has a profound effect on your overall health.
Benefits of losing weight with our green coffee bean extract include lower blood pressure, lower cholesterol level, improved energy, decrease in appetite, improved focus and concentration. Why not get started and start losing weight this week.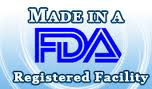 Green Coffee is the raw, unroasted beans of the Coffee fruit. Green coffee beans are cleaned, dried, roasted, ground and brewed to produce coffee. Coffee contains many components, each of which may have potential health benefits. Although coffee is known to be a key source of caffeine, it's effects on glycemic control and weight loss have been attributed to it's other key components, most notably chlorogenic acid.
Research has shown that Chlorogenic Acid is the active compound inside green coffee beans that is the key to weight loss. Chlorogenic acid has been shown to inhibit glucose-6-phosphatase, an enzyme that promotes the formation of glucose (sugar) in the liver. Studies have shown that chlorogenic acid may slow the absorption of fat from food intake and acts as an agent that activates metabolism of fat. Traditionally brewed coffee doesn't serve as a good source of chlorogenic acid as the roasting process removes a significant portion of the key chlorogenic acid component.
A recent study published in the January 2012 journey of Diabetes, Metabolic Syndrome and Obesity found.
Researchers followed a group of 16 overweight adults who supplemented with a special green coffee bean extract of chlorogenic acids at different dosages.
The study followed the adults for 12 weeks and dosages ranged from either 700 or 1050 milligrams per day.
The subjects lost an average of almost 18 pounds, which was 10% of their overall body weight and 4.4% of their overall body fat.
So is the green coffee bean extract right for you? If you are a healthy adult over the age of 18 that wants to lose weight, then this product, along with regular diet and exercise may be helpful for you. It shouldn't be taken by anyone who is pregnant or breastfeeding. The supplement is new, and there is no research on its effects on children; children should not take this supplement either. People with allergies to coffee or caffeine should not take this supplement either.
CLINICAL STUDY LINK http://www.ncbi.nlm.nih.gov/pmc/articles/PMC3267522/